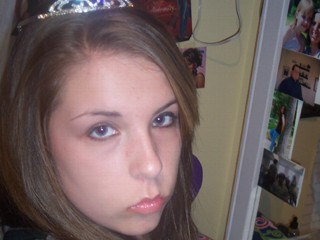 We can protect our daughters buy purchasing
self defense products
for them , but they are of no use when attackers come from the internet!


I read a story that took place in Missouri that just breaks my heart. A 13 year old girl committed suicide after she heard that the 16 year old boyfriend she had been socializing with on the internet, did not want to continue being her friend... This story has a twist though, the boyfriend was really not a teenage boy at all, it was a 40 year old woman. An evil adult, taking advantage of an underage. It so happens that this woman lives in the same neighborhood that the young girl lived in. She actually knew the young girl and has a daughter of her own. Her reason for building this make-believe profile of a young boy, was to monitor what the 13 year old victim was saying to others about her own daughter. The last message sent to the 13 year old was that the world would be a better place without her...
To read this entire article, click on the headline above.