Unbelievable! An Attorney named Javier Armengau, 52, tried to persuade a mother who's son was in court, that if she had oral sex with the Judge, she would have a reduced sentence for her son.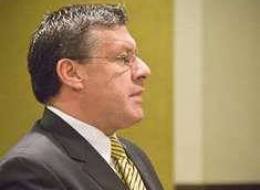 The woman refused to do it, so Javier Armengau himself, supposedly raped her in a conference room. According to the mother, he stripped naked and masturbated in front of her for at least 10 separate occasions, as well. Plus, this mother, was not the only one that the attorney approached or raped. 4 Other women have also accused him of similar acts.
All 5 women have brought charges against Javier Armengau. He is being accused of rape, kidnapping, sexual battery, gross sexual imposition and public indecency!
We wonder if the Judge, had any idea of what this attorney was doing in his conference room with these helpless women. If the Judge knew, he too should be charged.
Source:
The Huffington Post